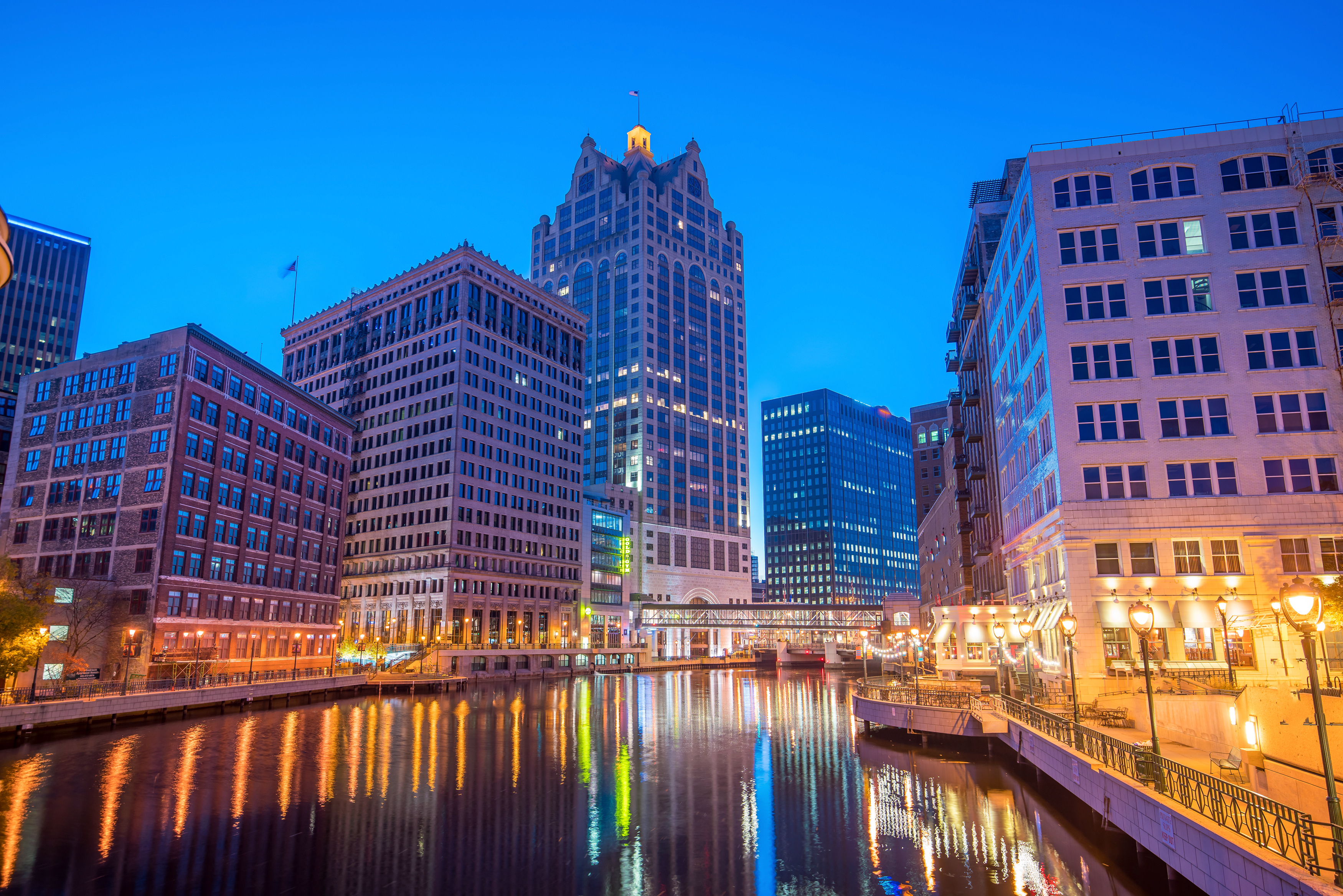 Classes in Milwaukee
We are a branch of Kadampa Meditation Center Madison, and started offering classes in Milwaukee in 2019 due to student request. 
Due to continued interest, we will be offering a Monday Night Drop in Series from 6:30-8:00 PM starting September 9 at the Urban Ecology Center. 
We also are offering a Free Meditation and Talk at the Milwaukee East Library Branch on Saturday, October 12 from 2-3 PM. Click on the images below for more information or to register.
Want to stay connected to information regarding upcoming classes and workshops? Choose any or all of the options below.
E-mail List
Please feel very welcome to sign up for our e-mail list. We will send monthly updates regarding class topics and times.
Meetup
Stay in touch about upcoming classes, courses, and events happening in Milwaukee through our Milwaukee Meditation Meetup Group.
Facebook
You can like and follow our Facebook Page to stay up-to-date on new developments.
Contact Us Any Time
In the meantime, if you have any questions, or simply would like to reach out, please contact us at info@meditationinmadison.org or call 608-661-3211.
Kadampa Meditation Center Madison
Year at a Glance
October
Noontime Meditation | Wednesdays and Fridays October 2-30 12:00-12:30 PM
Sunday Morning Series: Compassion and Wisdom: Meditations for a Happy Life | Sundays, October 6-27 10:00-11:30 AM
Meditation for Kids | Sundays, October 6-27 10:00-11:30 AM
New! Thursday Morning Class: Basic Buddhist Meditations for Busy People | Thursdays October 10-31 10:00-11:15 AM (No Class Thursday, October 3 due to Fall International Festival)
Happiness from the Inside Out: A Meditation Workshop | Saturday, October 26 10:00 AM- 1 PM
November
Noontime Meditation | Wednesdays and Fridays November 1-29 12:00-12:30 PM (No Class Friday November 15 due to Midwest Dharma Celebration)
Sunday Morning Series: Compassion and Wisdom: Meditations for a Happy Life | Sundays, November 3, 10 & 24 10:00-11:30 AM (No Class Sunday, November 17 due to Midwest Dharma Celebration)
Meditation for Kids | Sundays, November 3, 10 & 24 10:00-11:30 AM (No Class Sunday, November 17 due to Midwest Dharma Celebration)
New! Thursday Morning Class: Basic Buddhist Meditations for Busy People | Thursdays November 7-21 10:00-11:15 AM (No Class Thursday, November 28)
A Life Without Anger Meditation Workshop | Saturday, November 9 10:00 AM-1:00 PM
Midwest Dharma Celebration | Friday, November 15-Sunday, November 17
December
Noontime Meditation | Wednesdays and Fridays December 4-28 12:00-12:30 PM (No Class Wednesday, December 25)
Sunday Morning Series: Compassion and Wisdom: Meditations for a Happy Life | Sundays, December 1-22 10:00-11:30 AM  (No Class December 29)
Meditation for Kids | Sundays, December 1-22 10:00-11:30 AM (No Class December 29)
New! Thursday Morning Class: Basic Buddhist Meditations for Busy People | Thursdays December 5-19 7 10:00-11:15 AM (No Class Thursday, November 28)
Streams of Purifying Nectar: Vajrasattva Purification Retreat | Saturday, December 14 9:00 AM-4:00 PM
New Year's Eve Candlelight Meditation for World Peace | Tuesday, December 31 7:00-8:30 PM
January
Long Life and Wisdom Amitayus Retreat| Wednesday, January 1 10 AM-3 PM
New Year, New You: Learn to Meditate in Half a Day | Saturday, January 4 10 AM-1:15 PM
Lamrim Meditation Retreat |Saturday, January 11-  Tuesday, January 14
Blue Sky Mind: Finding Peace Weekend Retreat with Guest Teacher Kadam Kyle Davis, January 24-26