Friday evening class
15 Meditations for a Happy Life
Change your life in 15 steps! Let go of the stress of your week and join us Friday evenings for a one-hour mental reset.
Learn a series of meditations that will help you better understand your mind, bring out your best qualities, and create the causes for a happy meaningful life.
Lamrim means "stages of the path," condensing all of Buddha's teachings into meditations that build upon each other. Contemplating each step is a practical method to transform our mind from negative to positive, to grow our supreme good heart and inner wisdom, and to solve our own and others' problems.
Each class will delve into one of the stages, and will include advice on how we can put our new understanding into practice in our daily life.
Engaging with this meditation series will change your life forever as you discover the joy of what it really means to be a human being. Everyone is welcome!
Meditation subjects covered in this class will include karma, life after death, impermanence, love, compassion and Buddhist wisdom. This class is perfect for anyone wishing to deepen their understanding of Buddhist philosophy, the Buddhist way of life, and how to develop a powerful daily meditation practice.
These meditations are from Mirror of Dharma with Additions. If you would like to order the book as a supplement to class, it is available for purchase in the Center bookstore.
Starting again in February!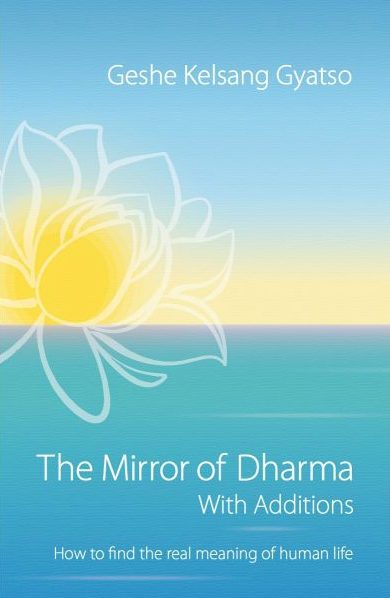 Registration Details
Cost: $10 per class; free for Members and Benefactors!
Monthly special! Register for the month's Friday classes with the Friday Night Lecture (in December, includes Vajrasattva introduction Dec 10 and Candlelight Meditation Dec 31) and save $5.
Attending via livestream? Find information here. New to online classes? Find out about introductory offers.
Teacher
Gen Kelsang Gomlam

Gen Kelsang Gomlam

Gen Kelsang Gomlam is the Resident Teacher at Kadampa Meditation Center Madison and Venerable Geshe Kelsang Gyatso's representative in Madison. She has been studying, practicing and teaching Kadam Dharma for many years. Gen Gomlam's heartfelt and practical teachings are presented with warmth and humor, making them accessible to everyone.