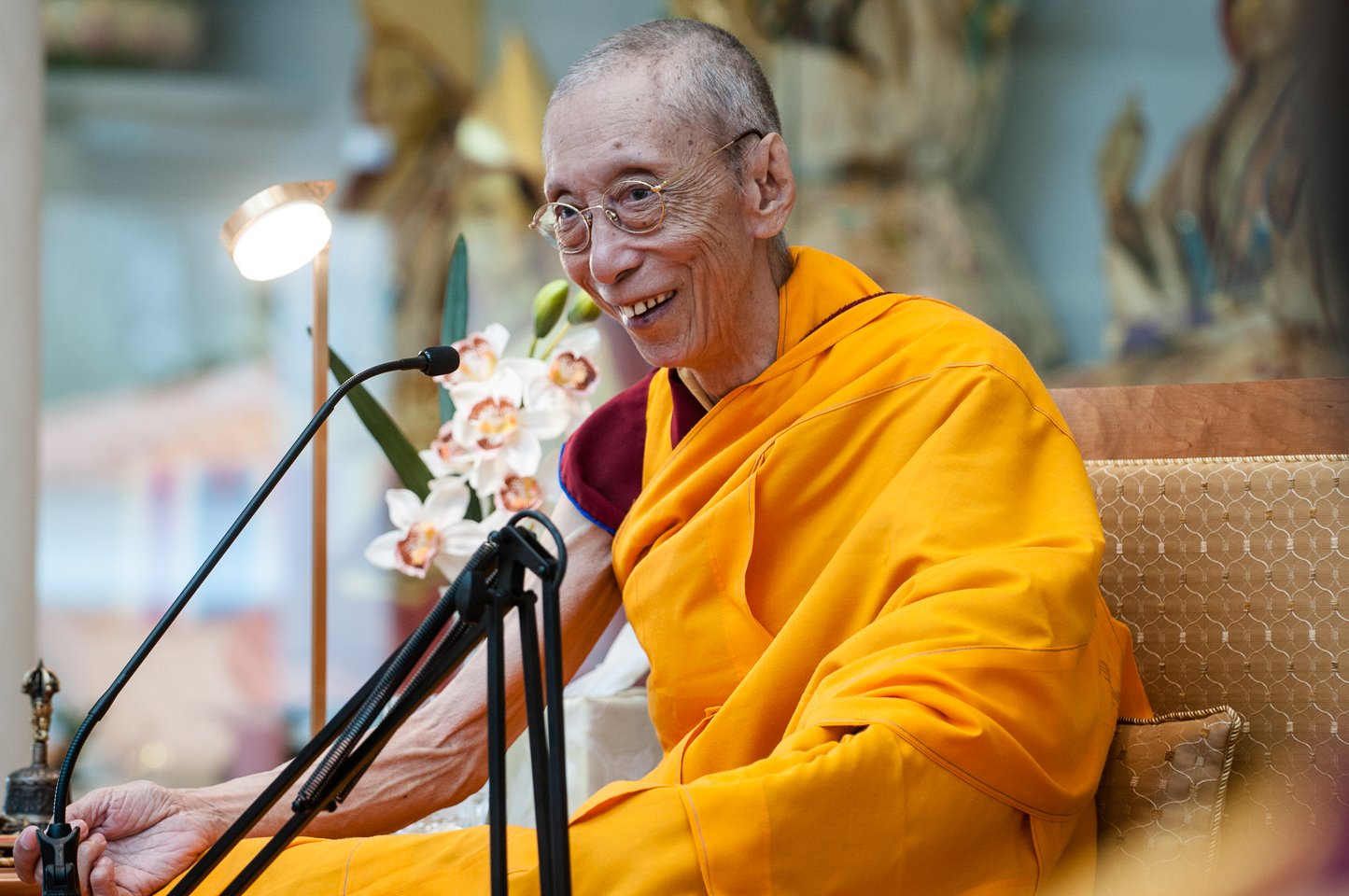 Special two-day retreat 
Request to the Holy Spiritual Guide Venerable Geshe Kelsang Gyatso from his Faithful Disciples
On September 17 our most precious Spiritual Guide Venerable Geshe Kelsang Gyatso Rinpoche showed the manner of passing peacefully into the clear light. For auspiciousness at this time, KMC Madison will engage in a special two-day retreat on Tuesday & Wednesday, September 20-21. All other activities at the center are cancelled.
Please come when you can. Everyone welcome.
Manjushri Center livestream
If you are unable to make it to the Center, you may access the Manjushri Center livestream at this link. Please note that GMT is 6 hours ahead of US Central Time. Session 1 will be at 3 AM CST, Session 2 at 5:30 AM CST, Session 3 at 10:30 AM CST, and Session 4 at 1:30 PM.
Prayers for Retreat Sessions:
Guru Founder
Liberating Prayer
The Hundreds of Deities of the Joyful Land According to Highest Yoga Tantra prayers up to the end of Migtsema request prayer (x7)
Request to the Holy Spiritual Guide Venerable Geshe Kelsang Gyatso from his Faithful Disciples prayers
Recite Venerable Geshe-la's name mantra (35mins)
Finish the remaining practices of HDJL from Request to the Lord of All Lineages up to the final Dedication and Prayer for the Virtuous Tradition
Second, third and fourth session – the same with 35 minutes for reciting Venerable Geshe-la's name mantra. Each day, the nine-line Migstema prayer will be at the end of the fourth session only.
Hourly Schedule
Tuesday, Sept 20 - all times are Central Standard Time
9

-

10:30 AM

Session 1
11:30 AM

-

1 PM

Session 2
4:30

-

6 PM

Session 3
7:30

-

9 PM

Session 4
Wednesday, Sept 21 - all times are Central Standard Time
9

-

10:30 AM

Session 1
11:30 AM

-

1 PM

Session 2
4:30

-

6 PM

Session 3
7:30

-

9 PM

Session 4