Tara Prayers
Liberation from Sorrow
This practice is held on the 8th of each month.
At Kadampa Centers worldwide, the eighth of the month is Tara Day. Tara is a female Buddha, whose name means "Rescuer". She is the embodiment of swift compassion. If we rely upon Tara sincerely and with strong faith, she will protect us from all obstacles and fulfill all our wishes. Everyone is welcome and invited to join us for Tara's chanted prayer practice, Liberation from Sorrow. (1 hour)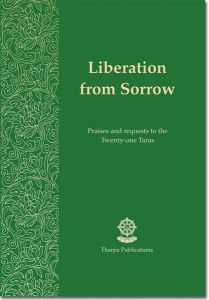 Purchasing your own copy of the sadhana for this puja is not required, but your practice will be enhanced if you can follow along.
You may purchase the Liberation from Sorrow sadhana at this link.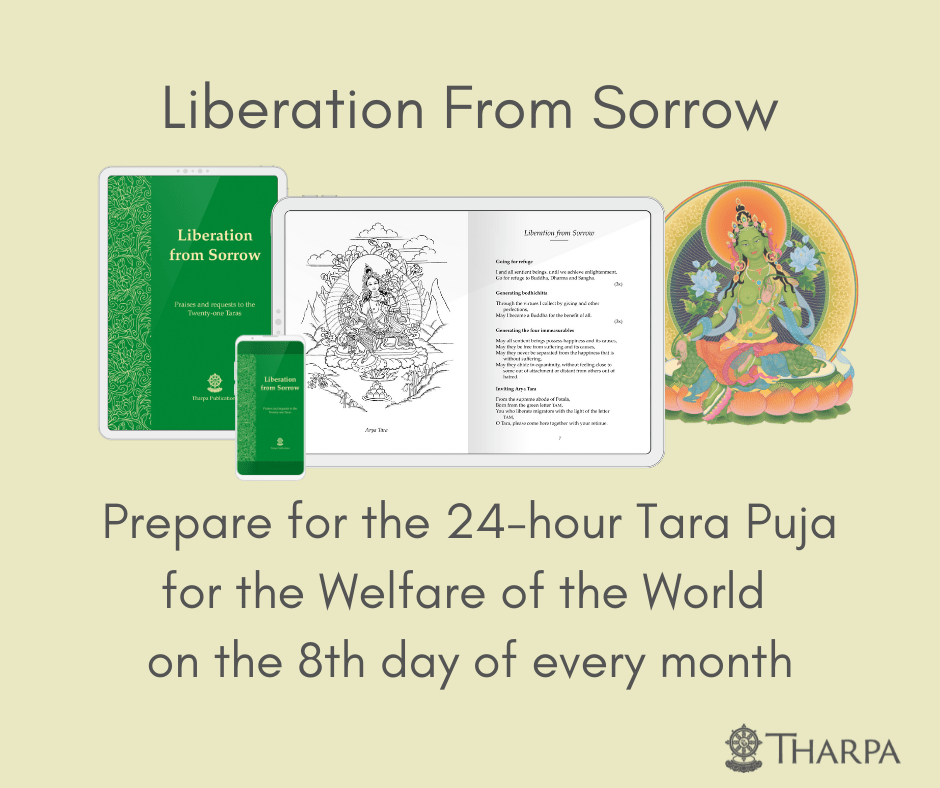 24-Hour Puja Offered
Join hundreds of people around the world for a powerful online puja at which we recite sincere Prayers and Requests to the Assembly of 21 Taras and deeply request the Blessed Mother to bestow her blessings on all living beings so that all sickness and other obstacles are quickly removed. Everyone is welcome to join in.
This puja is recited six times in the 24-hour period beginning at 02:00 UK time (8 PM CDT on the 7th of the month), with the Praises recited seven times in each session. The session times for CDT are 8 PM, 12 AM, 4 AM, 8 AM, 12 PM, and 4 PM. Join as many sessions as you wish. The livestream is at this link.
Details
Location:
Kadampa Meditation Center Madison
1825 S. Park St., Madison, WI