Now one mini-retreat on Oct 8!
Please note that the Sept. 24 portion of the meditation workshops has been rescheduled and changed to the Oct. 8 date only due to unforeseen circumstances this week and with intention to offer everyone the very best experience possible. Thank you for your patience and understanding.  Learn more
Kadampa
Clear. Precious. Transformative. Modern.
Everyone is welcome!
Participate at any level and enjoy more inner peace, clarity and a good heart.
From simple meditation techniques to reduce stress and anxiety through in-depth study programs, practice proven methods to solve the problems of daily life and find true, lasting happiness.
While our weekly class programs are built on a series format, you are welcome to attend any class as a drop-in. In addition, we offer 30-minute noontime meditations twice weekly, perfect for our busy lives. Beginners are welcome!
Our Center offers a variety of special events throughout the year including Friday lectures, retreats, and day courses.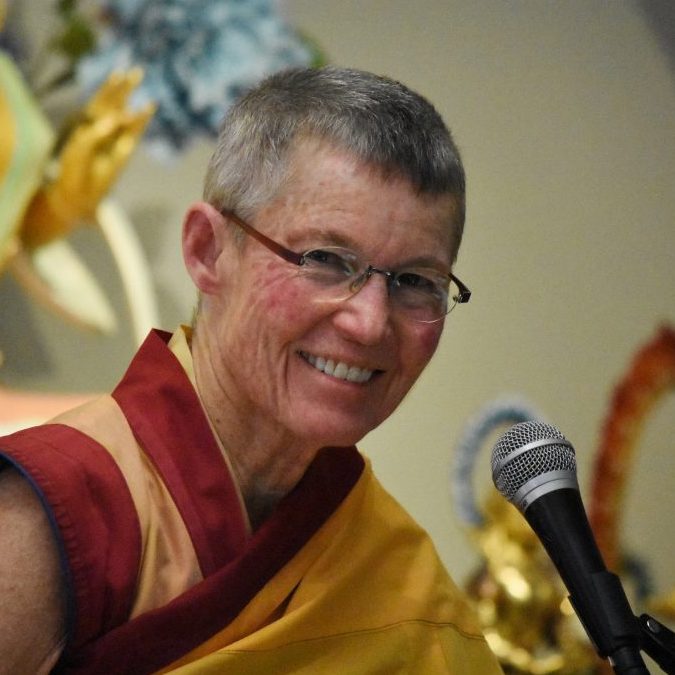 Gen Kelsang Gomlam
Resident Teacher at KMC Madison