Special notice: livestream only through Jan 31
Due to an increase in COVID cases in Dane County, KMC Madison is moving all events to livestream only through the end of January. Several classes have been rescheduled for later in the month. Please see this link for more information and schedule updates.
Meditation in Madison
Study and Meditation Programs in Modern Buddhism
Attend a class in person!
Read more
about how we keep the Center a safe and healthy environment. We look forward to seeing you soon! (Livestreaming continues to be available for most events.)
First time?
View calendar
Kadampa
Clear. Precious. Transformative. Modern.
Everyone is welcome!
Participate at any level and enjoy more inner peace, clarity and a good heart.
From simple meditation techniques to reduce stress and anxiety through in-depth study programs, practice proven methods to solve the problems of daily life and find true, lasting happiness.
Online & In-Person Meditation Classes
While our weekly class programs are built on a series format, you are welcome to attend any class as a drop-in. In addition, we offer 30-minute meditations on demand up to three times weekly, perfect for our busy lives. Beginners are welcome!
Our Center offers a variety of special events throughout the year including Friday lectures, retreats, and day courses.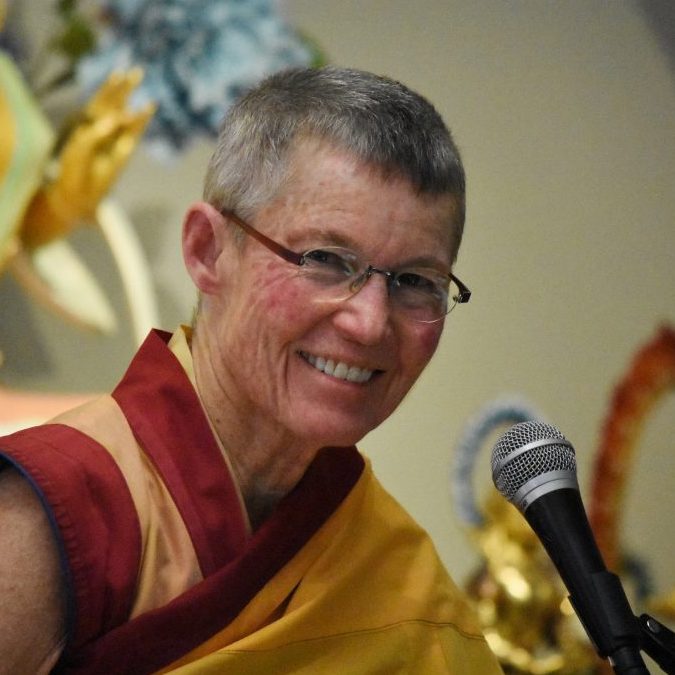 Gen Kelsang Gomlam
Resident Teacher at KMC Madison