Bookstore and Gift Shop
The KMC Madison Bookstore & Gift Shop is the perfect place to start and finish your visit to the Center. During bookstore hours, there is always someone in reception. Please feel free to stop by and check out our beautiful meditation room or spend time in our bookstore and gift shop.
KMC Madison's Bookstore sells books from Tharpa Publications written by Venerable Geshe Kelsang Gyatso. These books reveal the entire Buddhist path to enlightenment with titles suitable for both beginners and advanced practitioners alike. Tharpa Publications is a non-profit corporation that publishes the works of the renowned Buddhist Meditation Master – Venerable Geshe Kelsang Gyatso. Venerable Geshe-la has published 22 books which range from accessible introductory works to highly acclaimed commentaries on the most profound aspects of Sutra and Tantra.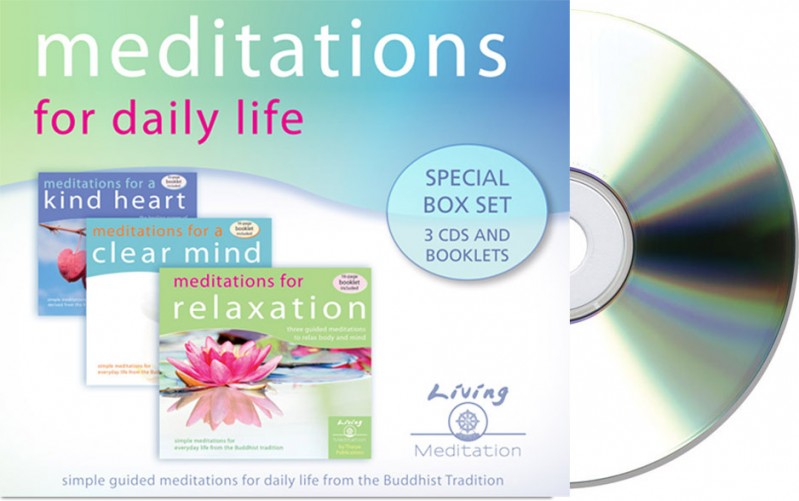 We also feature guided meditation CDs to help you continue your meditation practice at home, chanted prayer booklets and CDs, and a collection of Buddhist prints and statues.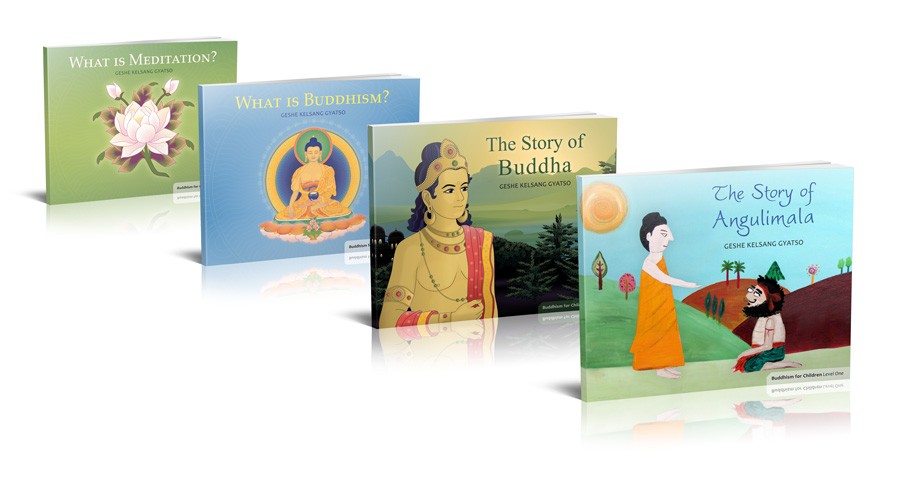 Our bookstore holds great gifts for children, including four Buddhist books especially written for children.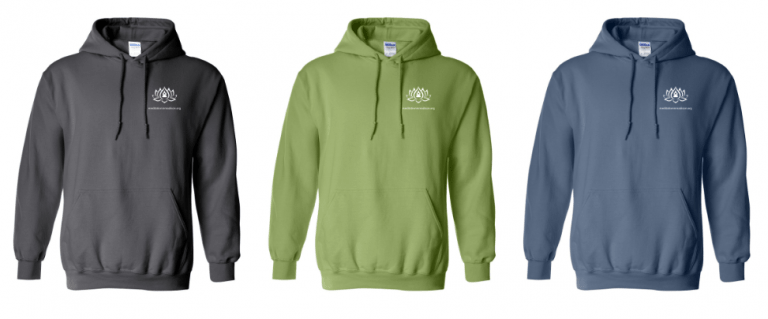 In addition, we have seasonal apparel: KMC Madison T-shirts and sweatshirts. These items are a great way to support our Center.
Other offerings include meditation and shrine supplies, incense, candles and various gifts. We are available to help you select books and other supplies suitable for your stage of meditation practice. Gift cards are also available for use in the bookstore or for classes and events – just ask.
We are open 1-4 pm, Tuesday-Sunday and 30 minutes prior to events – come by! Some weekend day courses or weekly events may affect the bookstore schedule. Please check our calendar. *Our bookstore is closed during Summer Festival (July 25-August 12). We will resume normal hours August 14.
Kadampa Meditation Center Madison
Year at a Glance
October
Noontime Meditation | Wednesdays and Fridays October 2-30 12:00-12:30 PM
Sunday Morning Series: Compassion and Wisdom: Meditations for a Happy Life | Sundays, October 6-27 10:00-11:30 AM
Meditation for Kids | Sundays, October 6-27 10:00-11:30 AM
New! Thursday Morning Class: Basic Buddhist Meditations for Busy People | Thursdays October 10-31 10:00-11:15 AM (No Class Thursday, October 3 due to Fall International Festival)
Happiness from the Inside Out: A Meditation Workshop | Saturday, October 26 10:00 AM- 1 PM
November
Noontime Meditation | Wednesdays and Fridays November 1-29 12:00-12:30 PM (No Class Friday November 15 due to Midwest Dharma Celebration)
Sunday Morning Series: Compassion and Wisdom: Meditations for a Happy Life | Sundays, November 3, 10 & 24 10:00-11:30 AM (No Class Sunday, November 17 due to Midwest Dharma Celebration)
Meditation for Kids | Sundays, November 3, 10 & 24 10:00-11:30 AM (No Class Sunday, November 17 due to Midwest Dharma Celebration)
New! Thursday Morning Class: Basic Buddhist Meditations for Busy People | Thursdays November 7-21 10:00-11:15 AM (No Class Thursday, November 28)
A Life Without Anger Meditation Workshop | Saturday, November 9 10:00 AM-1:00 PM
Midwest Dharma Celebration | Friday, November 15-Sunday, November 17
December
Noontime Meditation | Wednesdays and Fridays December 4-28 12:00-12:30 PM (No Class Wednesday, December 25)
Sunday Morning Series: Compassion and Wisdom: Meditations for a Happy Life | Sundays, December 1-22 10:00-11:30 AM  (No Class December 29)
Meditation for Kids | Sundays, December 1-22 10:00-11:30 AM (No Class December 29)
New! Thursday Morning Class: Basic Buddhist Meditations for Busy People | Thursdays December 5-19 7 10:00-11:15 AM (No Class Thursday, November 28)
Streams of Purifying Nectar: Vajrasattva Purification Retreat | Saturday, December 14 9:00 AM-4:00 PM
New Year's Eve Candlelight Meditation for World Peace | Tuesday, December 31 7:00-8:30 PM
January
Long Life and Wisdom Amitayus Retreat| Wednesday, January 1 10 AM-3 PM
New Year, New You: Learn to Meditate in Half a Day | Saturday, January 4 10 AM-1:15 PM
Lamrim Meditation Retreat |Saturday, January 11-  Tuesday, January 14
Blue Sky Mind: Finding Peace Weekend Retreat with Guest Teacher Kadam Kyle Davis, January 24-26