What is Foundation Program?
Foundation Program is a tried and tested way to gain a deeper understanding of the meaning of Buddha's teachings, maintain a daily meditation practice that is both focused and powerful, and make genuine spiritual progress.
If you have been coming to classes regularly and have been getting a lot out of your General Program classes and feel you're ready to go a bit deeper with your study and practice, the systematic study of essential Buddhist texts on FP may be a perfect next step for you.
Foundation Program meets Tuesdays from 7-9 PM at KMC Madison, 1825 S. Park St., Madison.
All the study programs are based on a clear structure that includes guided meditation, teaching, student commitments, discussion, and teacher support. One of the main benefits for everyone is the building of a spiritual community within the class, which in turn fosters meaningful class discussion as well as mutual support among the class members.
Students sign up to study a book or part of a book, agree to attend every class, learn the material, and to take a test at the conclusion of the study.
In FP, the class meets each week. Prior to class, students study an assigned portion of the text, usually a few pages, and memorize the essential points. The class begins with chanted prayers and a guided meditation. The teacher then reads the assigned section from the book while giving commentary to the text. The students then divide into pairs to discuss the material. The teacher and students conclude by deciding what to meditate on in the next class and how to practice during the coming week.
Attend all classes and taking part in class discussions
Attend one General Program class or group puja weekly
Take an exam at the conclusion of either a section of the assigned book or the entire book
About FP, in the words of Venerable Geshe-la
In 1990, Venerable Geshe Kelsang Gyatso gave a talk about the Foundation Program and its purpose. Read the transcript of this talk, which took place in England, here.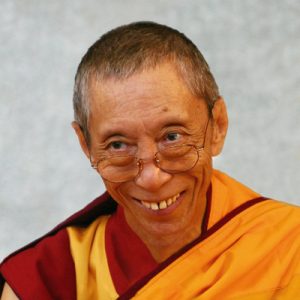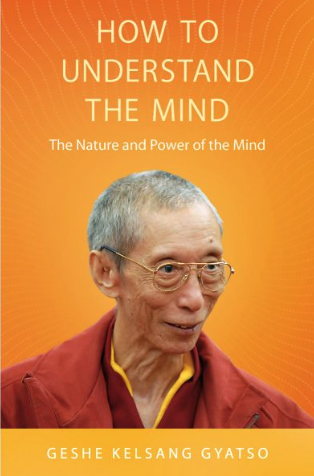 Our current book study
How to Understand the Mind offers us deep insight into our mind, and shows how an understanding of its nature and functions can be used practically in every day experience to improve our lives.
Part 1 is a practical guide to developing and maintaining a light, positive mind – showing how to recognize and abandon states of mind that harm us, and to replace them with peaceful and beneficial ones.
Part 2 describes different types of mind in detail, revealing the depth and profundity of the Buddhist understanding of the mind. It concludes with a detailed explanation of meditation, showing how by controlling and transforming our mind we can attain a lasting state of joy, independent of external conditions.
You may preview the book at this link.
Because the class meets weekly, Foundation Program students are able to grow and stabilize their connection to the teachings and one another, week by week. This happens formally in class during group discussion and also after classes and during other Center functions.
 FP program is available both in-person and livestream (for those who qualify – see below).
People who are unable to attend the Center in person due to distance from KMC Madison, disability, or illness are eligible to join Foundation Program as a correspondence student online.
Please contact

[email protected]

to express your interest in the program and to find out more.