Powa Practice
Prayers for the recently deceased
Every month we hold a special ceremony to help those who have recently died experience peace of mind after death and be cared for by the Buddha of Compassion, Avalokiteshvara. During this ceremony we engage in the traditional Buddhist practice of "Powa" or transference of consciousness in conjunction with the prayers, "Powa Ceremony."
You may attend in person as a walk-in. Register online if you would like to attend by livestream: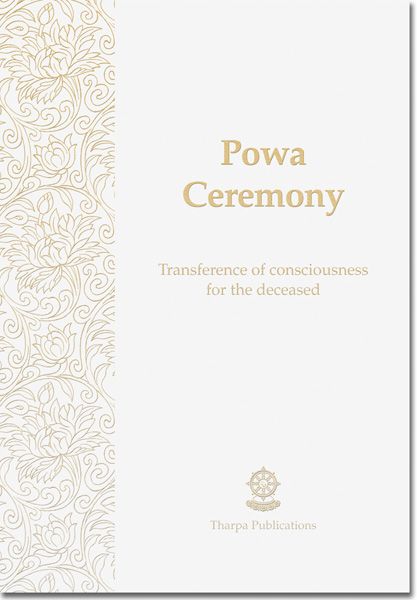 Purchasing your own copy of the sadhana for this puja is not required, but your practice will be enhanced if you can follow along.
You may purchase the Powa Ceremony sadhana at this link.
This practice often includes a food offering. Typically, people can bring a vegetarian food offering in person. While we are livestreaming, please feel free to contribute toward the Center offerings for this puja. You may use the donate button below – the form will include an area for notes where you can indicate you are making an offering.