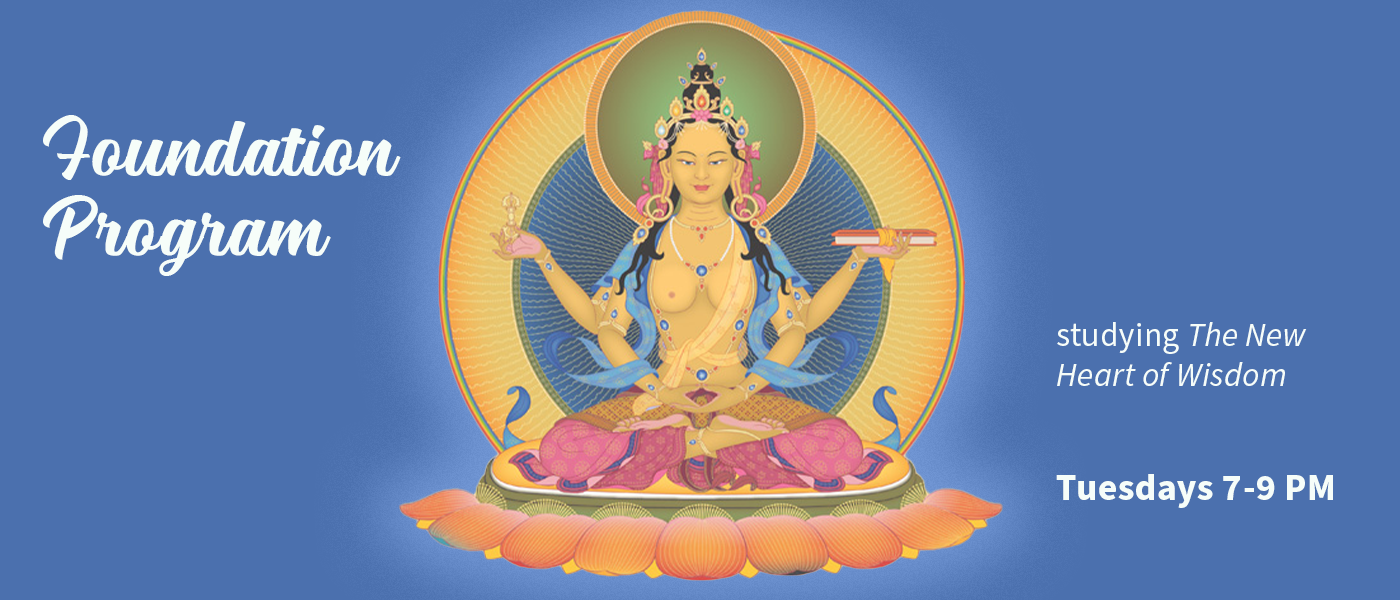 Foundation Program: New Heart of Wisdom
Tuesday Nights 7-9 PM (Enrollment is required)
Benefits of Foundation Program:
There are many benefits to joining the Foundation Program, namely:
• Increased personal insight, wisdom and experience of Dharma (Buddha's teachings)
• Studying and meditating more effectively following a specially-designed program and qualified meditation teacher
• An opportunity to discuss and ask questions
• Help, support and friendship from like-minded people
• Gaining the ability to integrate Buddha's instructions into busy modern life.
Foundation Program has many benefits and is not a drop-in class. Enrollment is required and we ask that everyone who enrolls has a sincere personal commitment to try to attend each class.
FP students enrollment offers all the benefits of being a KMC Madison Member. These personal commitments combined with the special structure of the class enable us to take the most from our efforts to improve the quality of our mind and realize our full potential.
The program consists of a dynamic combination of teachings, meditation and discussion, all of which enable us to go deeper into the layers of meaning within each book that we study. All of this helps us to make real progress along our spiritual path. Each class consists of preliminary prayers, guided meditation and reading from the book with commentary and discussion.
For more information about the Foundation Program from Geshe Kelsang Gyatso, click HERE
Watch a video of the benefits of this program run by another Kadampa Center in New York
If you have questions about joining Foundation Program, please email [email protected] or call (608) 661-3211.
Teacher
Gen Kelsang Gomlam

Gen Kelsang Gomlam

Gen Kelsang Gomlam is the Resident Teacher at Kadampa Meditation Center Madison and Venerable Geshe Kelsang Gyatso's representative in Madison. She has been studying, practicing and teaching Kadam Dharma for many years. Gen Gomlam's heartfelt and practical teachings are presented with warmth and humor, making them accessible to everyone.